Delivering food for cash is honestly one of the greatest things ever. Hardly anything ever goes wrong, and even the things that do are rarely your fault. Like when the wrong order gets delivered. Sure, this could be the driver's fault. However, the only thing we get to verify the request is an order number. Most of the restaurants in my area literally tape the bag up to ensure the drivers don't tamper with the order. So, is it's kinda hard to verify each item the customer orders when I can' even look inside the bag. And I've also noticed that many times I get handed a drink without seeing an actual drink on my end of the Uber or Grubhub order. Therefore, I always mentally blame either the restaurant or whichever app I'm logged into at the time. The most significant pain in the ass I have to deal with as a driver is when I have to call customer service. Now I've realized that customer service doesn't give two shits about me or my problems. I honestly don't understand what it is they actually do, either. They're literally no help, and I always find myself wasting about 45 minutes whenever I have to call in. And it certainly doesn't help when each person has to verify the same bullshit information. Which means if I get transferred four times, I have to explain the same information four times. Calling it annoying is a massive understatement.
A few Sundays back, I got an order from Kavarna Coffeehouse. I specifically remember being stoked because I'd gotten the order immediately upon making myself available within the Grubhub app. I hate waiting for orders. My pleasant mood was profoundly altered when I discovered Kavarna wasn't even open for business. I figured I must be early, but then noticed a sign stating they were closed. Great! I decided to call customer service, which I later realized was a huge mistake. Anyway, I called customer service and explained my issue to them. After verifying my phone number and date of birth, the young lady placed me on hold. When she came back on the line, she informed me the order was in process according to her "computer." I told her I didn't think she understood as I was literally at the pickup location, staring at a closed sign. She placed me on hold again, then eventually transferred my call because she was unable to assist.
The next person, a young man, asked me to verify my phone number and birth date. I explained the situation to him, and he asked me if I wouldn't mind being placed on a brief hold while he tried to contact the restaurant. At least he understood what I wanted, but I told him I felt insulted that he didn't believe a word I said. None of the customer service reps do. They always have to call while you're on hold. I finally stopped blabbering at this guy so he could put me on hold. After about 10 minutes, he was back on the line explaining that the order would be canceled. I asked him what I'd be getting paid as I drove to the pickup spot as the app requested, and it wasn't my fault the place wasn't open. He was unable or unwilling to help, so he transferred my call.
The next customer service person, another man, asked to verify my phone number and date of birth. "No!" I barked in response. I explained how I'd already wasted close to half an hour trying to deal with this issue, and he should already have my info as I'd been transferred twice since calling. He explained that he needed to verify the information if I wanted his help. I reluctantly confirmed my information, AGAIN. After that, I proceeded to tear this guy a new asshole. I told him I thought it was bullshit how I had to keep verifying the same information and that I'd had similar issues to this in recent weeks and hadn't gotten paid for any of those instances. Enough is enough! Apparently, I became too hostile for this guy because he just hung up on me. Great! But I wasn't going to let these fucks get away with this so easily.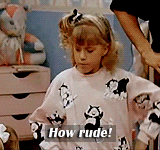 I called back, and a young lady answered. She asked me to verify my phone number and date of birth. I had no choice. I did my best to remain calm and explained the situation. She placed me on hold so she could call the restaurant. After another 10 minutes, she was back on the line telling me the order would be canceled. Once again, I explained how I wanted to get paid for this order. She said since I didn't fill the order, there would be no payment. I calmly explained how I thought that was bogus then explained how Grubhub doesn't pay for my gas or any expenses, and the only reason I drove to this place was that Grubhub told me I'd have an order to fill. After a small debate, she told me I'd get partial payment for the order. Yay! I declared this to be a small victory for myself.
That was more than a month ago, and I'm still waiting on my $10 Grubhub promised me. I'd call again, but would it do any good? The answer is no, IT WOULD NOT! I'd love to say I'll never call customer service again, but it's only a matter of time before I get sucked down that rabbit hole. It's not so much the money, but the principality of the entire situation, Oh well. You win some, and you lose some.
Thanks for reading. Until next time have a great day!
Check out more Rants below!
I had mixed feelings coming into UFC 253. I thought the Israel Runnersanya bit that Paulo Costa and his team came up with was great. Paulo Costa was talking all this smack, talking about how he was going to punch Izzy's skinny ribs and overwhelm the champion with his powerful punches. Adesanya's last fight against […]
Read More

Izzy Stomps Paulo Costa at UFC 253
Aaron Rodgers is a bad man. The multiple time NFL MVP is out to prove he's still got plenty of gas in the tank. Rodgers has some stuff in the basement that needs to be released. And it's being released all over the opposing defenses that find themselves on the Green Bay Packers schedule this […]
Read More

Packers top saints 37-30
Hello everyone and welcome to Monday Star Wars talk. Lately, we've been going over some of my favorite characters and why they hold their place in my imagination. But, just as the Force has a light and a dark side, I also have characters I don't like. Today, I would like to present my list […]
Read More

The Other Side