Hello, Packers Fans!!
I can't think of a better way to kick off the season that almost wasn't! The Packers thoroughly outplayed the Vi-Queens to claim a 43-34 victory over the much-hated Vi-Queens—a road victory over a hated division rival. Veteran quarterback Aaron Rodgers put on an aerial display to shut up critics like Skip Bayless. I don't like to mention names, but Skip Bayless is a blabbering buffoon that never has a good word to say about Rodgers. I hope Skip Bayless is happy with Mike Mccarthy, a coach the Packers rejected for underperforming. So Jerry Jones replaced Jason Garret, who was underperforming… with Mike Mccarthy… who was also underperforming season after season with a hall of fame QB… real smart there, Mr. Jones. What a match made in heaven for Mr. Bayless.
I look forward to hearing all the excuses he makes as Mccarthy disappoints him over and over and over again.
I just can't get over that tremendous victory by the Packers! The red zone offense was mildly concerning in the early going of this game, but I love how the offense kept putting points up in the 2nd half to seal the deal. The defense needs to improve a bit, but the Vikings came into the 2020 season with huge goals in mind. In my view, the Packers just beat the team that poses the biggest threat to the NFC North crown this season. And I'll take Dalvin Cook only gaining 50 yards on 12 carries any game of the season. Davante Adams proved why he's one of the NFL's top wideouts as he hauled in 14 receptions for 156 yards and 2 touchdowns. A solid victory for the Pack, and they weren't even close to playing their best football.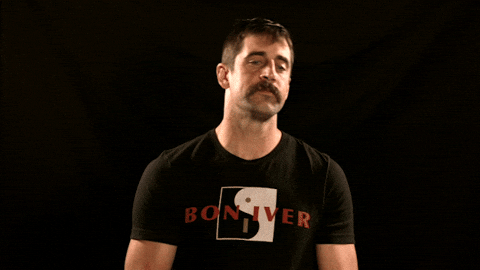 The central theme I'm hearing from Packer nation is: What if the team added another weapon at WR for Rodgers? That's a valid question, and everybody is entitled to their opinion. Still, I don't question the team's decision to draft a QB with their top pick one bit. I can't help but think that chip Rodgers has on his shoulder got a lot bigger when the team drafted Jordan Love. What better motivation does Aaron need than for his team to think he's seen better days. And with the contract, Rodgers was given he shouldn't be needing any more elite weapons at wideout. Adams is a top-notch player, and Aaron Jones is pretty darn good too. And I'm really excited to see the impact AJ Dillon makes as the season continues. There's a lot to be excited about in Packer Nation- Go Pack Go!!
Be sure to tune in next week for my reaction to the Lions matchup!!
Check out more posts about the Green Bay Packers below: